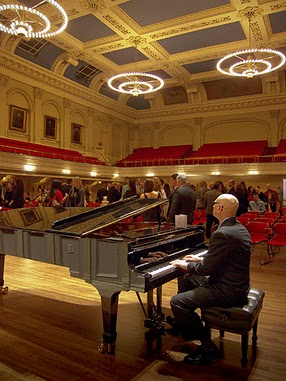 Dennis Coraccio has been performing in New England and Europe for many years. His unique self-taught piano style has been described as a fusion of rock, jazz and blues coupled with a distinctive, expressive voice. Dennis' influence on both covers and originals encompass a wide variety of artists including Bruce Springsteen, The Eagles, U2, Tom Waits and the Beatles. Dennis always adds his own brand of creativity no matter who the artist, or what the song. The result is that people experience a familiar song in a new and different way.
Dennis tasteful music lends itself quite well to pubs, restaurants and any other establishment where tasteful, acoustic renditions of songs the 60's to the present are welcome.
Dennis also has an additional repertoire of songs geared for weddings, cocktail hours, corporate functions and private parties.